::: Digital and traditional ink :::
Images are resized and cropped, click on image to view full size.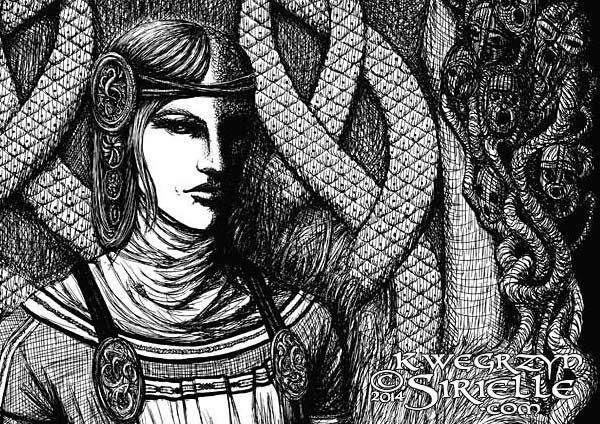 Nordic Goddess Hel, Painter 2009
Father and son - Fingon and Gil-galad, inspired by
The Silmarillion
. Painter & Photoshop 2016, 2015.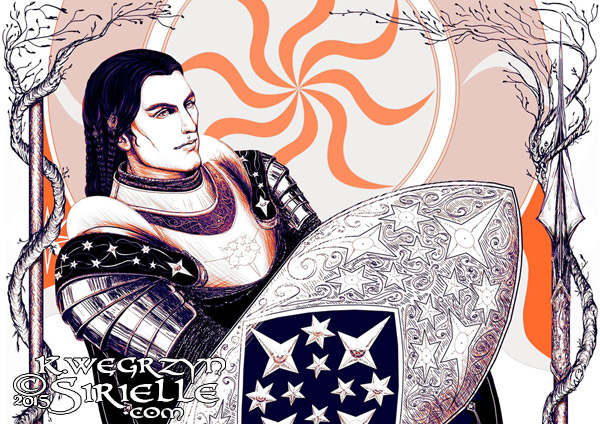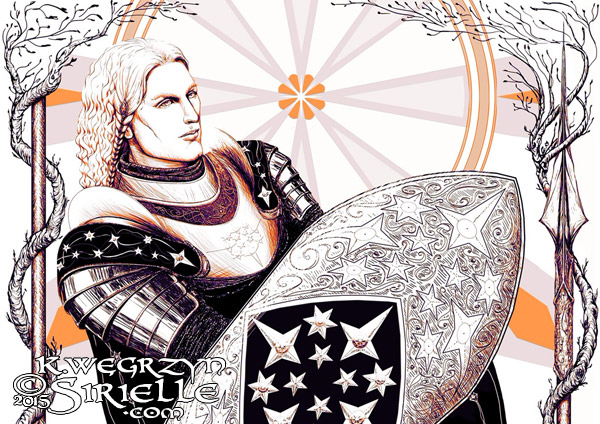 "Scion of Kings" - Gil-galad as the son of Fingon after
The Silmarillion
and the son of Orodreth after
The History of Middle-earth
vol. XII. This is illustration to a polemics on his parentage in the 20th jubilee issue of the Polish almanac "Aiglos". Heraldry in the back represents the fathers, while the emblem on the shield is Gil-galad's own. Gil-galad's epessë Ereinion means "Scion of Kings" - thus the title - he is is literally a scion of kings by the unsolved parentage question and by the given honorific title. Painter & Photoshop 2015
Finarfin, Idril Celebrindal and Anairë from
The House of Fëanor
by Deborah Judge, shaded variant of the illustration for
Aiglos
#23. Inspired by
The Silmarillion
.
Get prints and tees in many colors at
Design by Humans
, in light greay at
RedBubble
or in black at
deviantART
.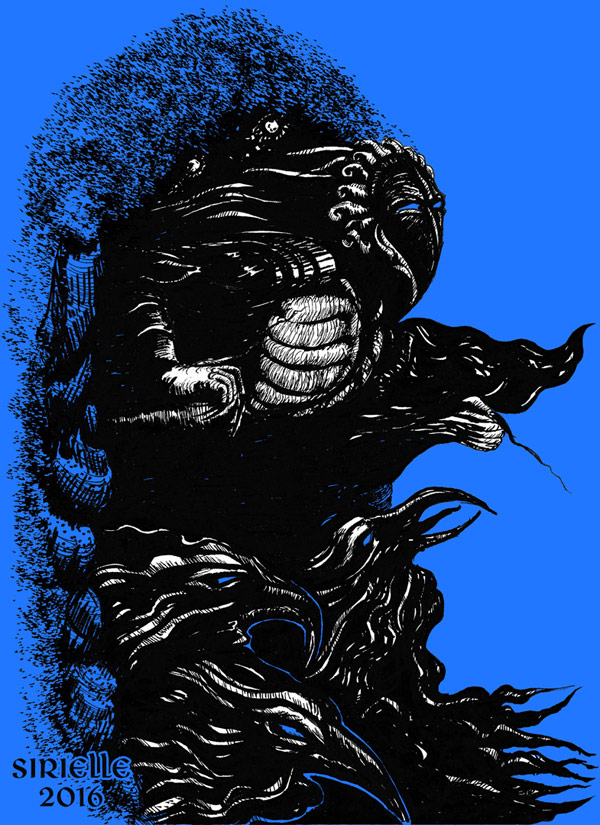 Inktober 2016 - traditional ink: "Shadows" (retouched digitally) and "Knight".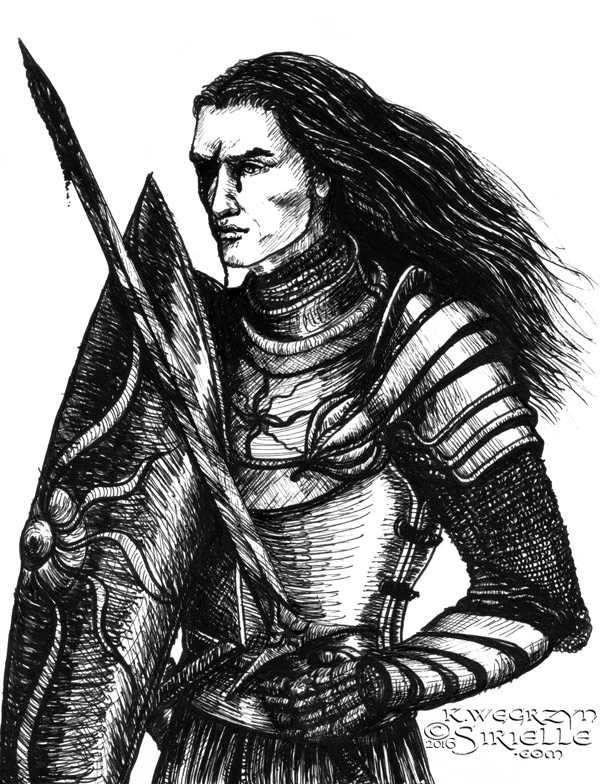 Intro

Portfolio:
Colour
:::
Mono
:::
Ink
:::
Maps

Prints

About

silalilte@gmail.com

Archive
The content of this web site is
© Karolina Wegrzyn, all rights reserved.
Gallery script
Slimbox 2
© Christophe Beyls, customized.